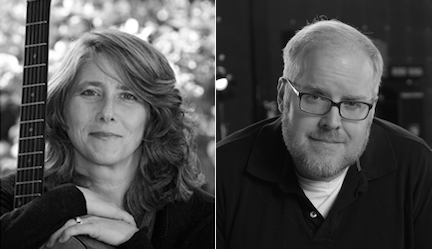 Kaboom's Original Content
Q. What is the origin of the content series Family Scrapbook Stories? steve: A few years ago, we produced two seasons of a content series for the network called Disney Poetry, which was directed by brandon dickerson. Lori Mozillo, Director of Short Form Programming at Disney Junior, contacted us this year develop a series around the theme of origin stories.
lauren: brandon crafted the name and concept for Family Scrapbook Stories, in which the pages of a scrapbook would come to life to reveal real families who share traditions and important moments. In partnership with the network, we developed, produced and delivered 18 mini episodes that have just started airing.
Q. How was the project different from other kaboom productions? lauren: The project was unlike anything we'd done previously, and also a great expression of what kaboom can do as a team. We ushered our collective strengths and each stretched creatively. As a producing team, our role was more aligned with those of of a television series, with creative choices and content decisions at the fore.
steve: The daytime block is more geared to kids 3-7, while the nighttime block is directed at parents who may be up late with kids. Throughout, the key was story, and the way kids love to be connected to something bigger- to family and traditions.
Q. The families are charming, and the kids are amazing. How massive a role did casting play? lauren: Seeking stories and the ability of kids and parents to tell stories was what informed casting. It was a more journalistic pursuit than traditional commercial casting, where the emphasis is on finding the right look or someone to deliver lines. In advertising, the idea is king. Here, the story is supreme. We cast and filmed in San Francisco, twelve families in all.
steve: During the shoot, brandon connected with the subjects and coaxed authentic moments from the kids using an interrotron-style camera set-up that mimics a Facetime or Skype conversation. It was more like a talk show rather than a cinema verité documentary shoot. We knew what we wanted going in and it had to be authentic. What we didn't know was how many parents unconsciously mouth what their kids say. It was hilarious.
Q. Who was involved in post? lauren: We all were deeply involved, but the cornerstone was doug werby. He's a docu-style director who began as an editor, so we knew he'd be the ideal person to cut the pieces and oversee the post and delivery. For the animated sequences we tapped animation company Idle Hands. As you can imagine, it was daunting presenting animation to Disney - but they loved it.
steve: Another major component was music. kate kilgour, our staff PM, did an extensive music search and ultimately sourced Jingle Punks to create the main score and the music for each segment. The key was to support the story with the right hits and beats, while not overshadowing the narrative. Lauren's passion and experience with music also played an integral role in guiding the process.
Q. The big take away? lauren: While we love advertising, it was great to create something purely aimed to entertain. It was a major undertaking, involving all of our collective resources and abilities, on behalf of the biggest story-driven company in the world. We're immensely proud of the project.