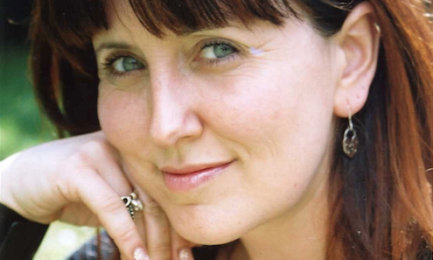 kaboom productions, headed by EP/founder lauren schwartz, has signed director carolyn corben for exclusive U.S. representation. corben's body of commercial work spans such clients as Gordon's Gin, Honda, Skittles, Royal Caribbean Cruises, Swatch, and Head & Shoulders. She has also directed music videos for noted artists including Sir Elton John, George Michael, The Scissor Sisters, Shirley Bassey, and Siouxsie Sioux.
Maintaining offices in San Francisco and L.A., kaboom adds the U.K.-based corben to a directorial roster that includes michele atkins, brandon dickerson, erik moe, kent harvey, ricki+annie, reynir, gary shaffer and doug werby.
A product of a childhood of creative adventures, from painting to opera singing, corben attended Goldsmiths College in London where she crafted art using textiles and it was here that an extracurricular film club reinforced her passion for the art of the moving image. Upon graduating, she embarked on a Masters degree at London's prestigious Royal College of Art where she honed her creative skills further.
Combining these passions, she first defined her creative palette as part of The New Renaissance, a design company she formed with fellow graduate Harvey Betram-Brown. Under their creative direction the company designed window displays, fashion collections, catwalk shows, and costumes  for clients such as Harvey Nichols, Moschino, Speedo and Henri Bendel. The duo then focused on creating costumes and sets for TV commercials and music videos, which ultimately led them into directing. They were featured in Saatchi and Saatchi's New Directors Showcase at Cannes. In 2007 she launched a solo career.
Prior to joining kaboom, corben--whose work is often punctuated with choreographed action, fashion and visual narratives--was handled by TWC. Earlier she was represented by Crossroads.